Eyre Square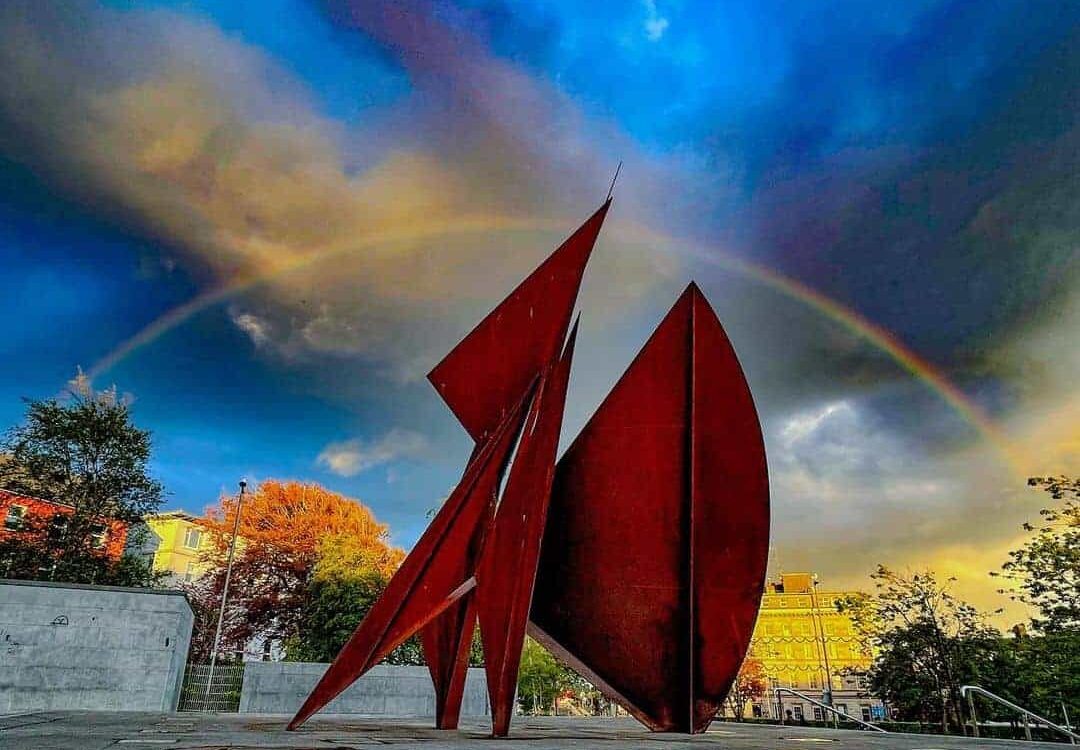 Eyre Square was originally a town green in front of the old city gates, used for markets. In the 2000s Eyre Square was completely re-landscaped at huge expense, becoming a modern plaza. There's a bronze cast of a statue of Pádraic Ó Conaire, one of Ireland's foremost Irish-language writers, and a bust of John F Kennedy who had the freedom of Galway.
The 14 Tribes of Galway are also represented with flags bearing the family colours. The Eyre Square Centre on the south border of the square is Galway's prime shopping centre, with more than 70 high street chains and eateries.
Photo: Shared by Indeep.